Summer has come to an end in our part of the world. The last couple of weeks have brought us so much rain that it was hard to notice the change of seasons. Muddy backyard, gloomy days and no sun. I thought I would make something pretty to uplift everyone's spirits.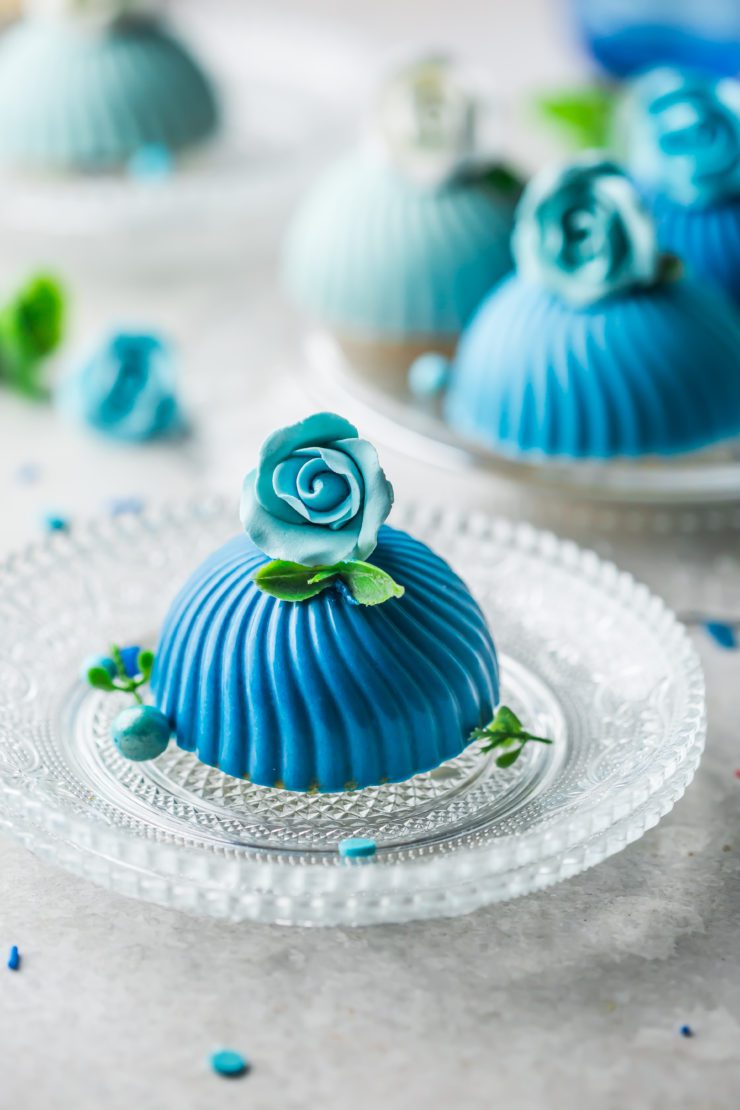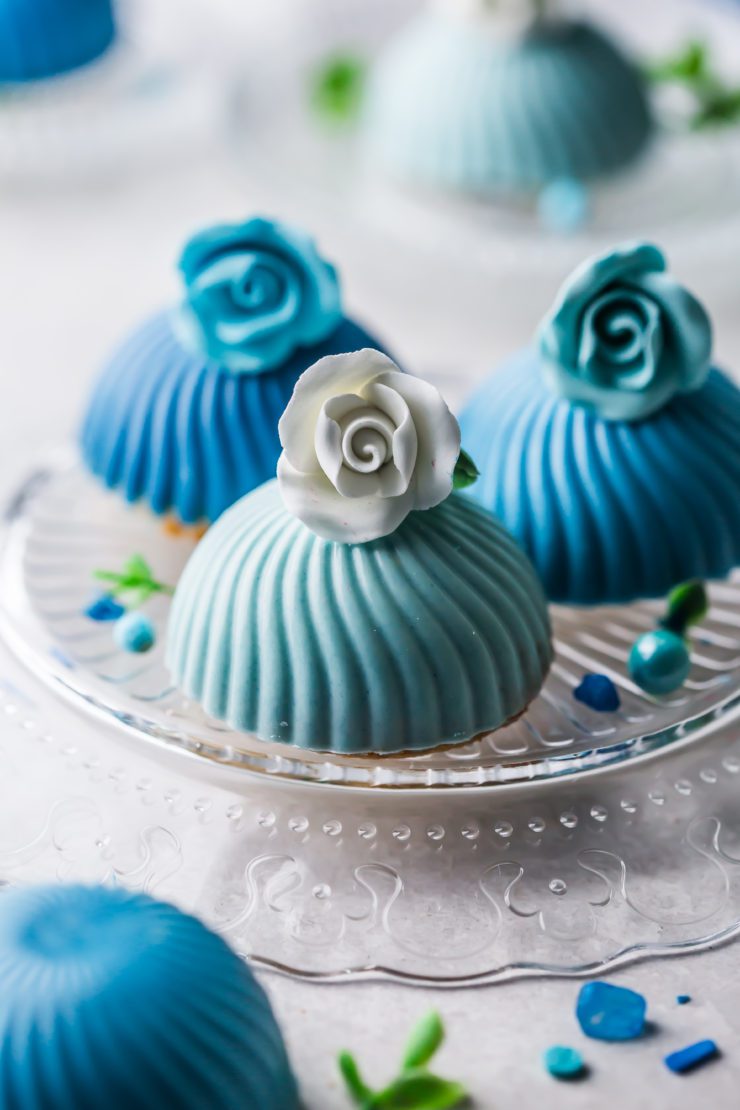 These are so easy. The cakes are made in a single bowl. For the outer design, any kind of silicone mold will work. If you don't have molds avilable at hand, you could use muffin liners. Just ensure you add enough white chocolate to make a sturdy coat.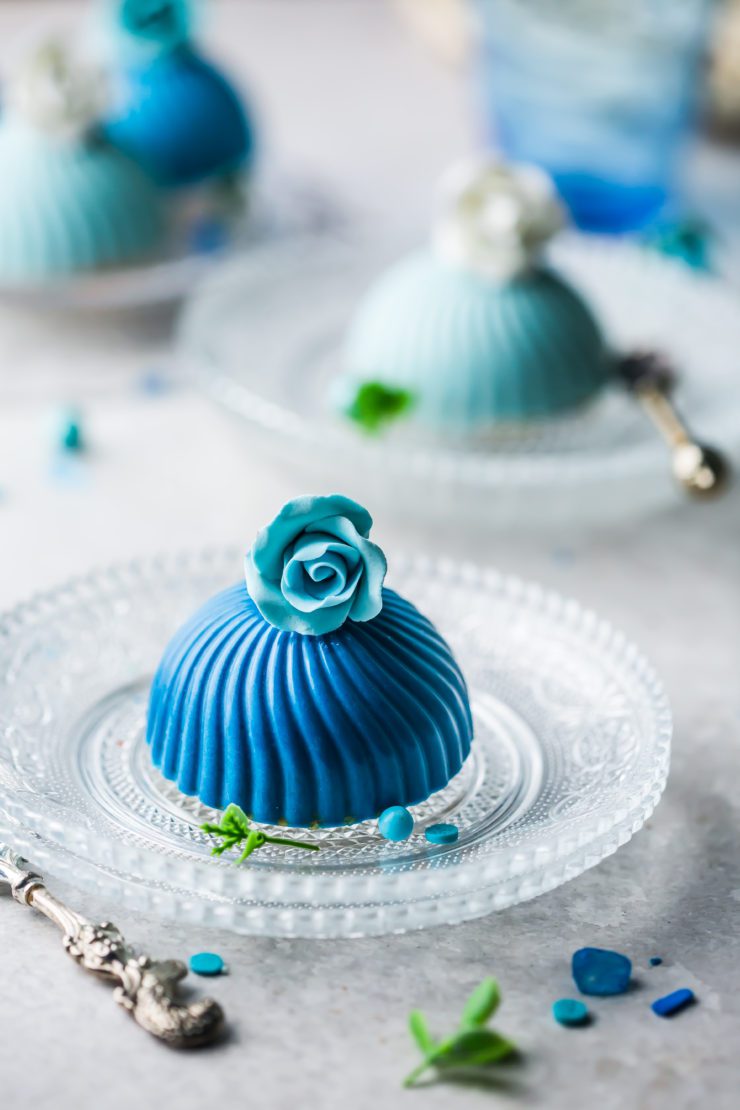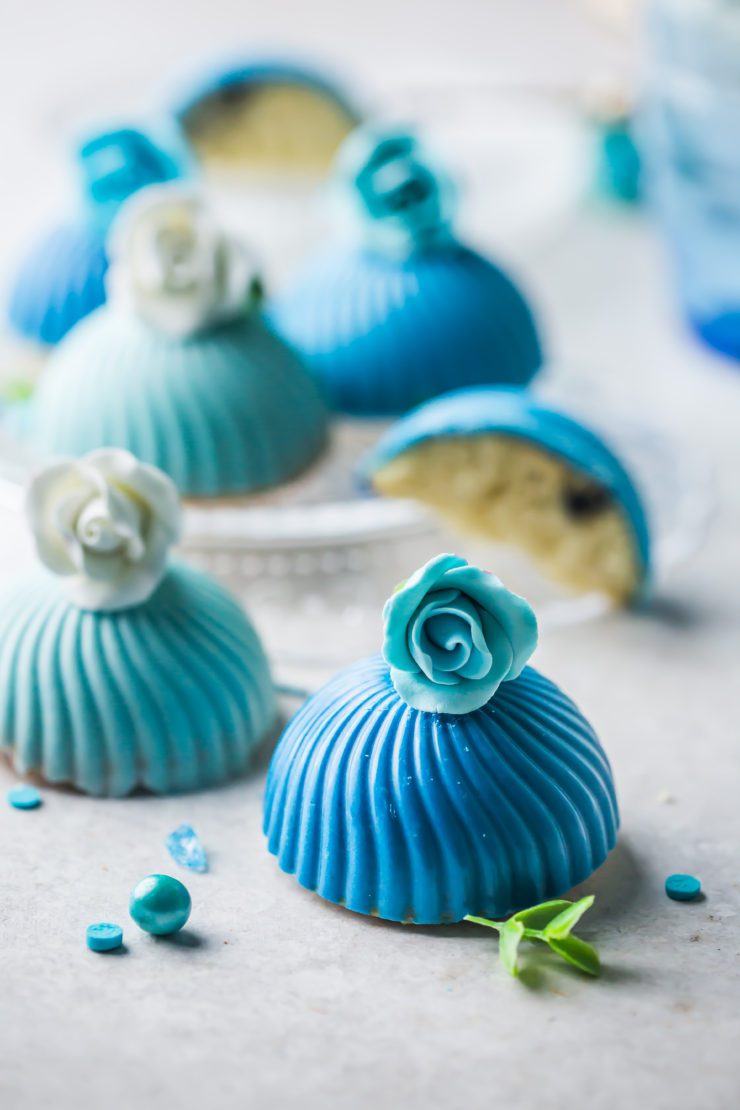 Mini Blueberry Cakes
Makes 8-10 mini cakes
1 and 1/4 cup plain flour
2/3 cup castor sugar
1/2 tbsp baking powder
1 egg, lightly whisked
1/2 cup milk
1/4 cup vegetable oil
1 tsp vanilla extract
1/2 cup fresh or frozen blueberries
1 cup white chocolate melts,melted
Blue colour
Preheat oven to 190 degrees C. Lightly grease/spray 8 silicone molds.
Place flour, sugar and baking powder in a medium bowl. Add the egg, milk, vegetable oil and vanilla extract. Whisk to combine. Fold in the blueberries.
Pour batter into mold. Bake for 18-20 mins or until cooked through. Insert a skewer in the middle to check. If it comes out clean, it's ready.
Remove from oven. Gently unmold and place on a wire rack to cool.
Divide between 3 bowls and colour according to prefernce.
Spread mold's with white chocolate. Place cakes back into each mold. Allow to set in the fridge (15 mins). Unmold and decorate with flowers or berries. Enjoy!