Do you guys make anything special on Fridays for the weekend? I don't enjoy spending too much time in the kitchen on the weekend unless I'm hosting a get-together or entertaining. When Rugby season kicks in during the cold months, most of our Saturdays are spent driving the boys and watching them play at a different location versing a different club. Being constantly on your toes can get really tiring! So on Friday, I make my treats and put them in the fridge to enjoy on the weekend. Trifles, mousse and cheesecakes are perfect for this.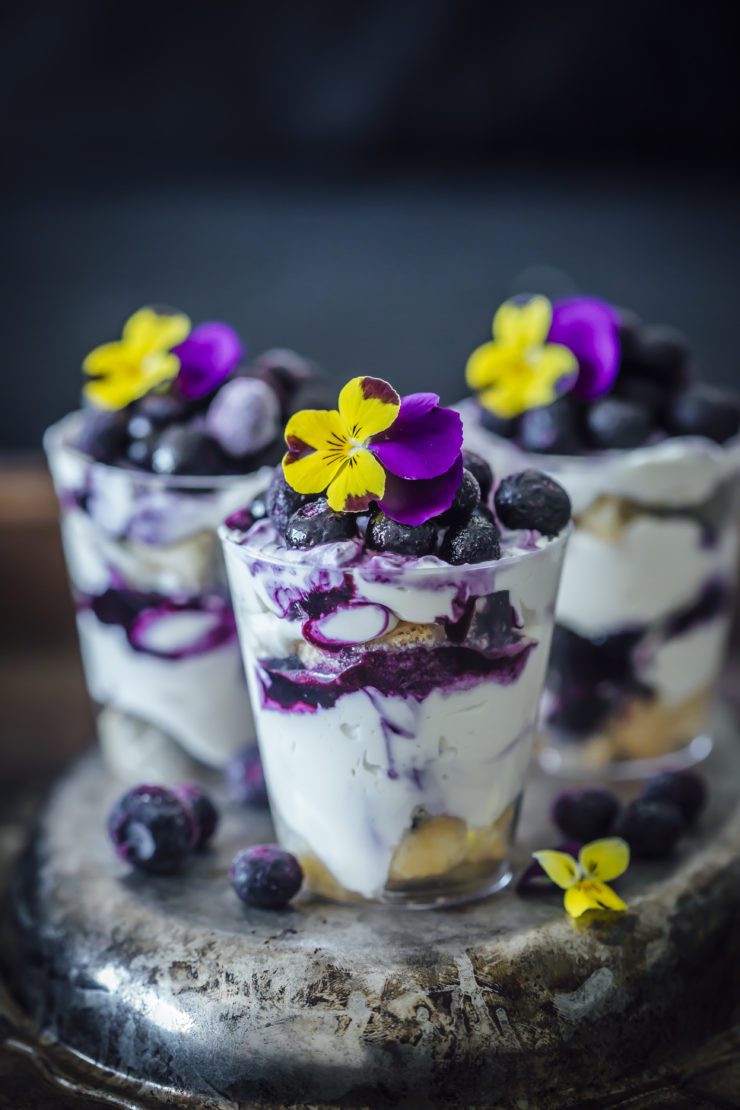 Tiramisu is one of my favourite desserts. The pairing of coffee and mascarpone cheese is like a flavour bomb. But that does not mean that mascarpone is not great in other sweet recipes. Berries and Mascarpone are fantastic together as well. This trifle like dessert with layers of sponge fingers that have been dipped in lemon syrup, blueberry compote and whipped mascarpone is perfect for a delicious, make ahead treat without actually being perfect. As in,  get messy! No need to use piping bags or make neat layers. It looks great anyway and taste even better.
Have a wonderful weekend all of you!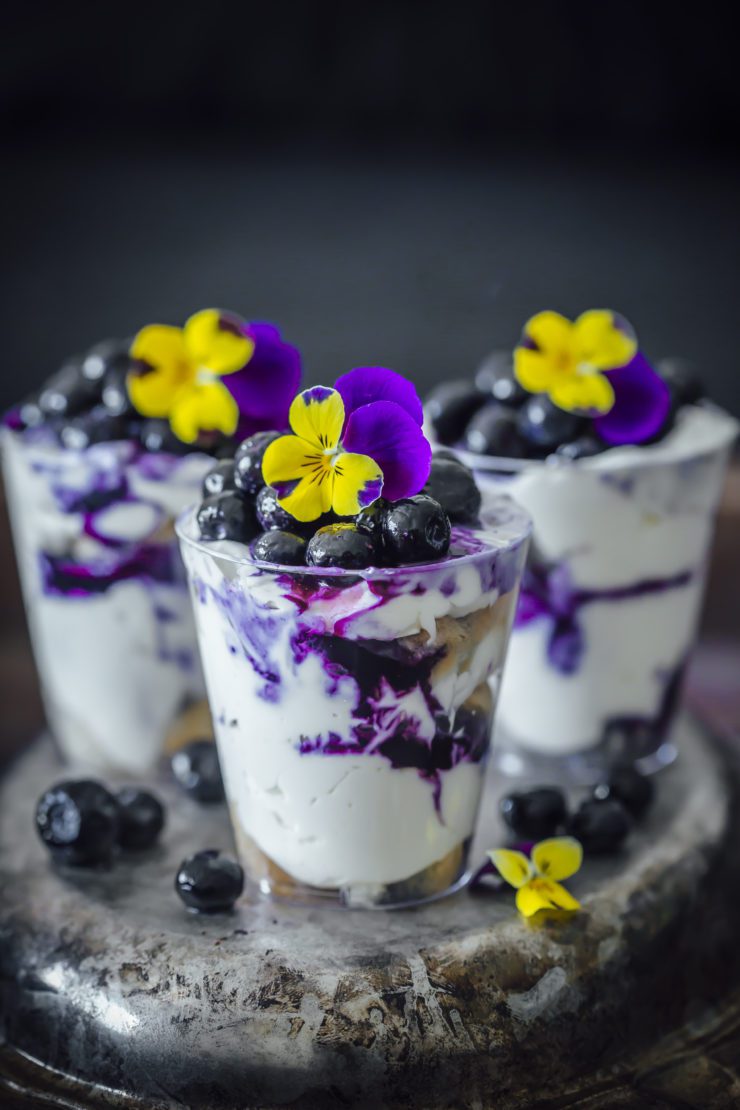 Blueberry-Misu
Serves 4
10-12 Savoiardi sponge finger biscuits
fresh blueberries, to serve
Blueberry compote
1 cup blueberries (fresh or frozen)
1 tbsp castor sugar
Lemon syrup
Finely grated zest and juice of 2 lemons
1/2 cup castor sugar (for the lemon syrup)
Whipped mascarpone
1/2 cup whipping cream
1/4 cup castor sugar (for the cream filling)
120 g (about 1/2 a tub) mascarpone cheese, room temperature
To make the blueberry compote,  combine blueberries and sugar and with 1/4 cup water in a small saucepan. Bring to a simmer and cook over moderate heat till blueberries break down (about 5 mins). Cool to room temperature.
To make the lemon syrup, heat the lemon juice, lemon zest and sugar and 1/2 cup water in a medium saucepan. Bring to a boil over low heat. Once sugar has dissolved, remove from heat and cool to room temperature.
Beat cream and sugar until soft peaks. Add the mascarpone and beat gently till combined and almost stiff. Regrigerate until needed.
To assemble: Dip sponge finger biscuits in the cooled lemon syrup one at a time for about 10 seconds so that the sponge fingers soak up some of the liquid but do not disintegrate. Place at the base of a serving glass. Using a spoon layer the mascarpone and blueberry compote over the sponge fingers. Repeat layers till you reach the top of the glass. Serve chilled with fresh blueberries and edible flowers