You might have heard of 'summer in a glass. For me that glass is Lassi. If you are new to this term, Lassi is a cold yogurt based drink, popular in India. In the scorching hot sun, when my sister and me would come back home from school, our tired backpack laden shoulders and exhausted feet would fall in a slump on the couch. Our eyes would be searching the table where two glasses of freshly made Lassi would have been placed with loving hands. Who would know children better than Mum! Our thirsty lips would make an attempt to drink at a frantic pace. Lassi is of a thicker consistency than a juice or a smoothie. It is difficult to gulp it all down all at once though creamy silky taste is very tempting. Every weekday afternoon Mum would strain the home made yogurt to make Lassi and then place another bowl in a warm corner of the house for the active cultures to work in the process of making yogurt. This was common in a lot of Indian households. The home-made yogurt or Dahi was not as thick or rich as the commercially sold ones but it was an inexpensive and effective way of making something within the comfort of your kitchen.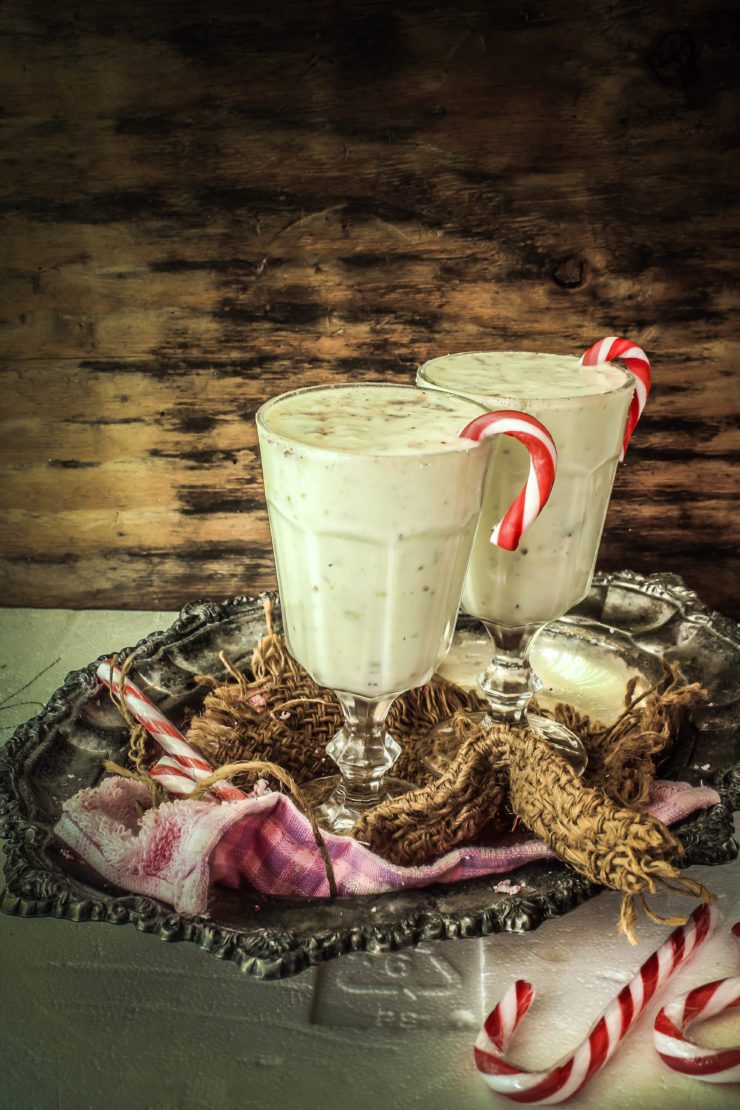 In our Australian markets we have so many varieties of yogurt. Though I miss the lassi of my childhood, I love what Greek yogurt can do to a Lassi. It makes the whole process a breeze to make. Since, this is the time to bring some nougat into our lives, I thought I would add the flavours of nougat to my Lassi along with a dash of peppermint to turn it into a festive drink perfect for our summer holidays. This drink is certainly healthier than milkshake and would appeal to adults and kids alike.
For a spiced chocolate version of Lassi, you may want to check out this post.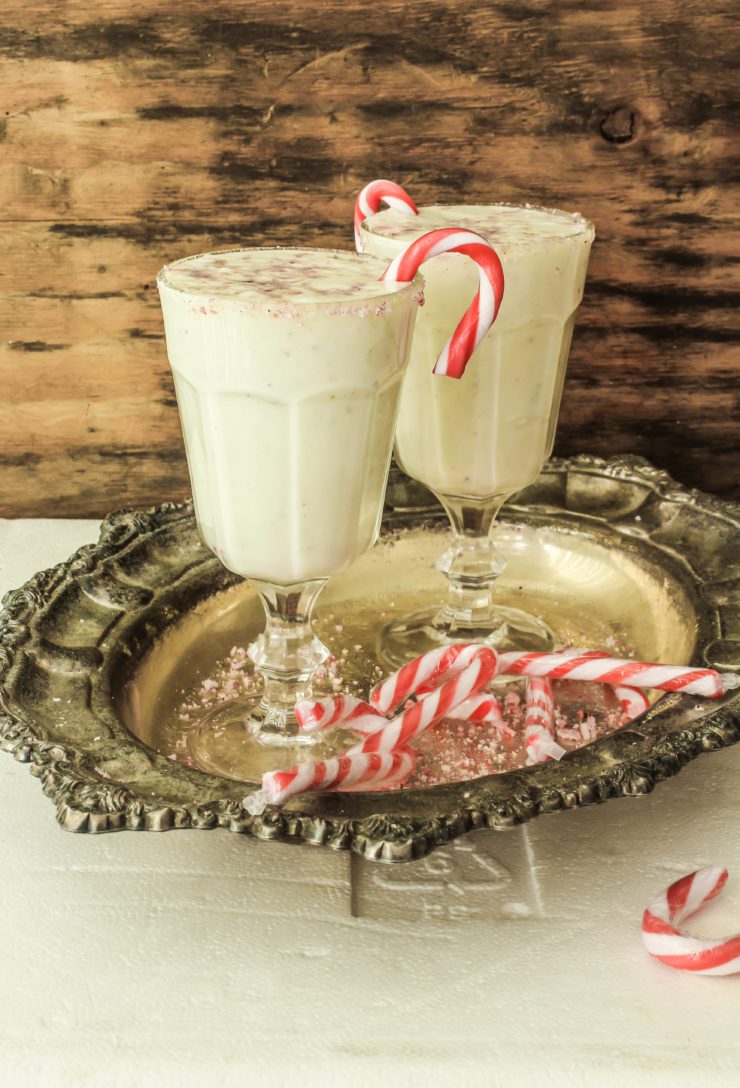 Festive Nougat Lassi
Serves 2-3
1/4 cup pistachios, skinned
1/4 cups whole almonds
zest of one orange
2 candy canes
11/2 cups cold milk
11/2 cups greek yogurt (preferably vanilla flavoured but regular will work just as fine)
2-3 tbsp maple syrup/honey (depending on sweetness preferred)
Place the pistachios, almonds, orange zest and candy canes in the bowl of your food processor and process till finely chopped. Add the milk, yogurt and honey and blend till smooth.
Serve with or without ice-cubes and place a candy cane in the serving glass just before serving.