Remember a few days ago I shared an Eggless Chocolate Cake? Things have reversed in this post and now we are talking about the dynamics of the egg. So the 2 ingredient chocolate cake obviously has chocolate and the other ingredient is the egg. The incredible egg! (Actually eggs here). Eggs are powerful enough to provide structure, stability, richness and moisture to baked goods. The yolk and the egg whites separately are used in a variety of desserts because they have very different functions and outcomes. When they are separated and then used together they provide the basis of something unique like this cake. No flour, no leavening agent, no butter, just the incredible chemistry of the egg and the chocolate. Talking about chemistry, did I tell you that I have graduated with that subject? Maybe that's why I enjoy baking and my little experiments so much.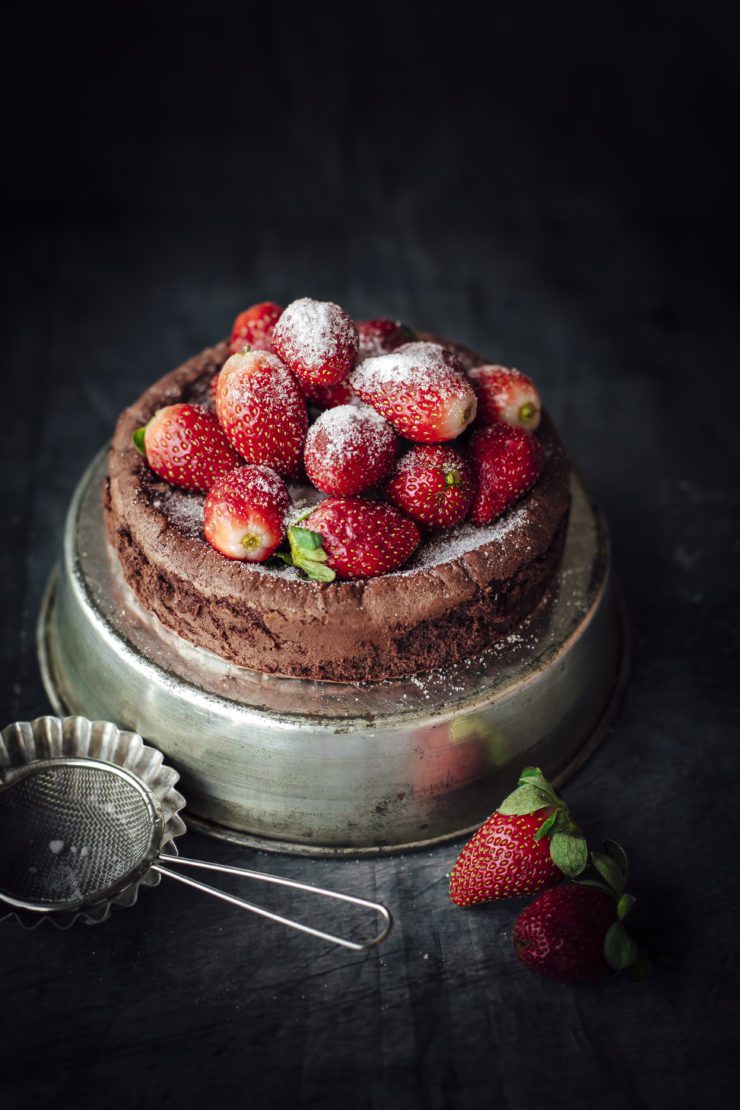 You might wonder if the final outcome is a compromise in texture or flavour. Well, not at all! It's stable, luscious, soft and just delicious. At first, it seems like a flan but it's a lot lighter with a melt in your mouth feeling to it. My non-sweet loving husband finished half the cake when I first made it. The 2 ingredient chocolate cake has a cracked up rustic look that I simply adore. Some fresh fruit and a touch of icing sugar and that's all you need.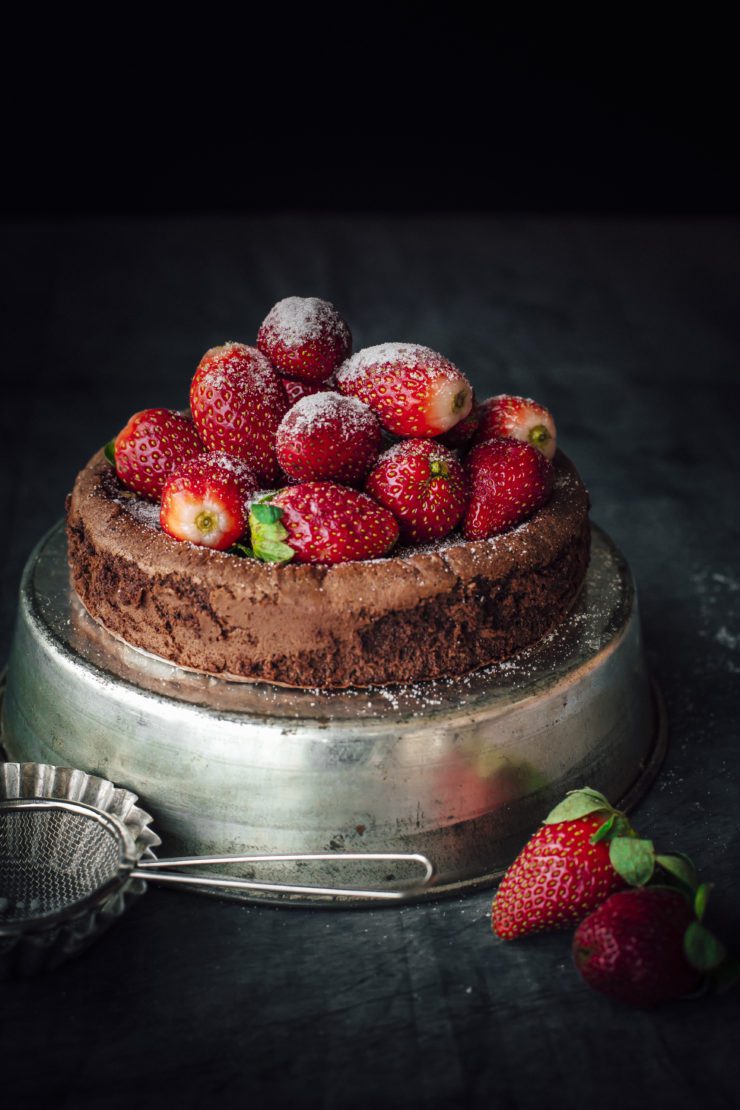 The creator of this cake is not me! I found it while I was looking for a flourless cake. I had to give it a go just to see the magic for myself. And I just had to share it because I know many will benefit from this. I made it over and over again with flavoured chocolates to retain the 2 ingredient tag. I used Lindt Orange, Raspberry and Sea Salt and the results were amazing. I am not very fond of ultra bitter chocolates so I normally swap a quarter portion of the dark chocolate with milk chocolate.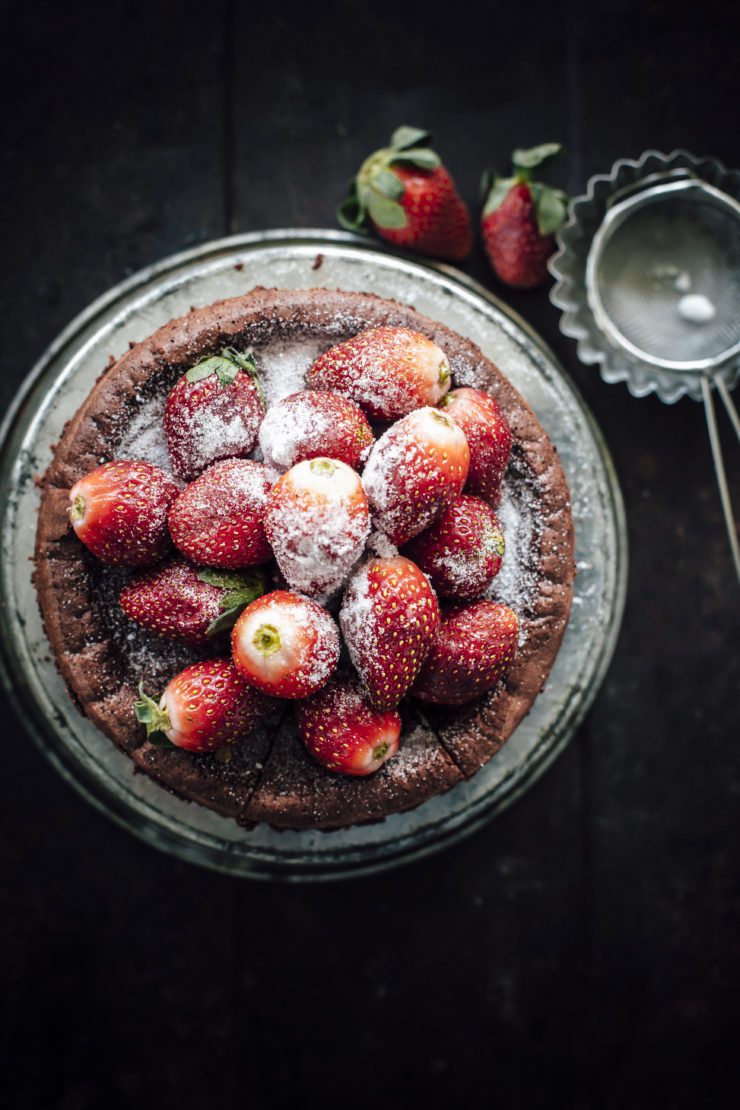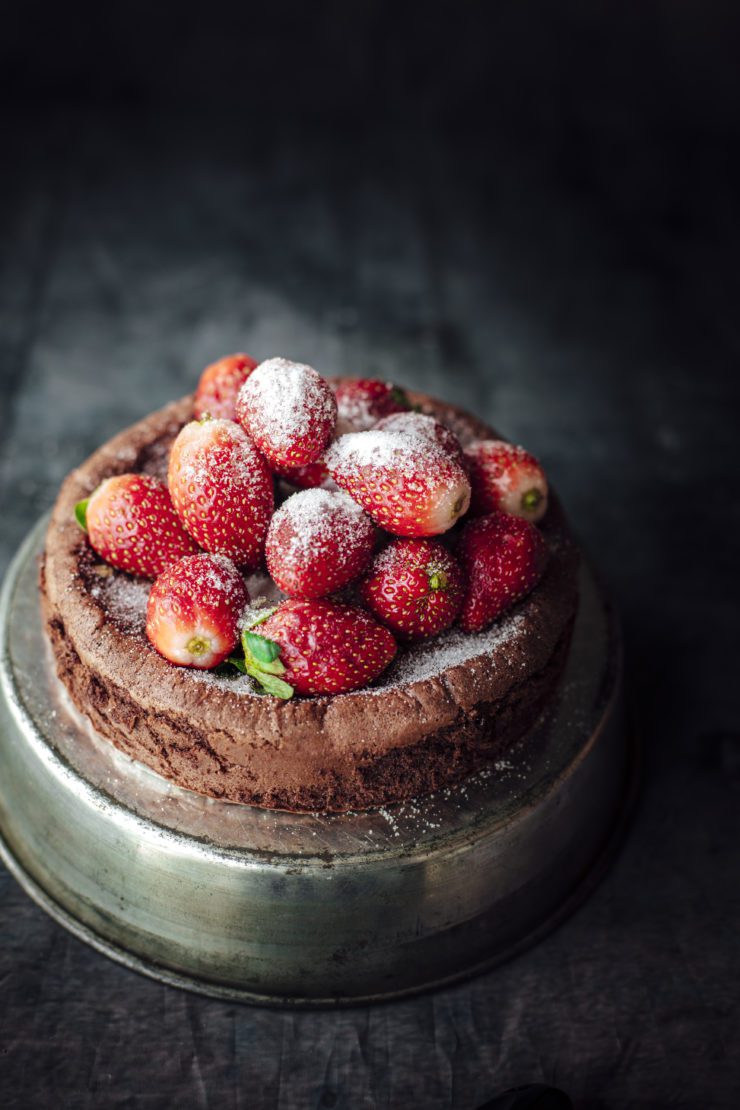 The great news is that there is a video of the recipe so I am going to direct you there. Follow the instruction carefully and you will love the outcome! Let me know how it turns out. Have a wonderful weekend you guys! We have a long one and I realized I have too many sweet things sitting in my fridge. If you are on Instagram, I do share my adventures daily so you can see what I am making. Sweet, of course!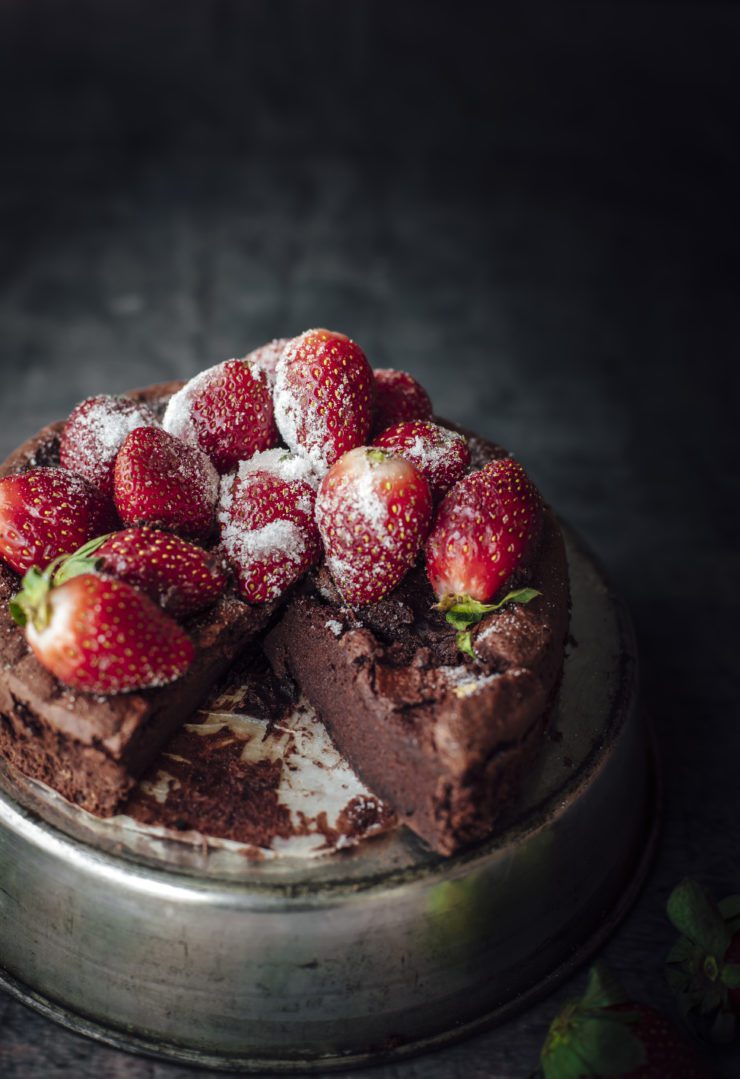 2 Ingredient Chocolate Cake
Makes a 6 inch round cake
165 g chocolate (dark, milk or a mix)
3 eggs
For directions and process you could watch the video here
Preheat oven to 170 degrees Celsius (338 F). Whisk three egg whites to form stiff, meringue-like peaks.
Melt 165 g of milk chocolate.
Add the three remaining egg yolks to the chocolate and whisk. Add the third of the of the whites and whisk. Continue with adding the rest of the whites with with a spatula.
Line a round 6 inch baking pan with baking paper and pour in the mixture. Drop the pan on the bench to get rid of any bubbles. Bake for 30-40 minutes, allow to cool.
Enjoy on it's own or with fresh strawberries or ice cream.