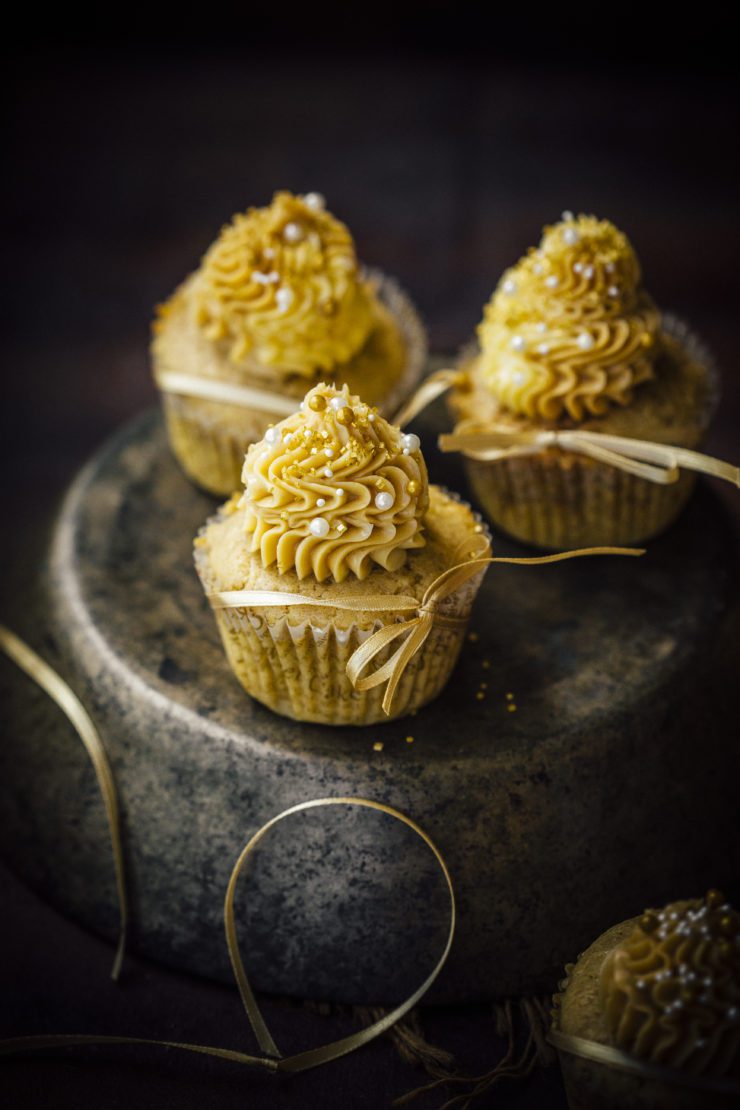 Glittering, glowing and shiny things are a favourite around these parts. Yeah, if I had an option I would serve my roast chicken with gold dust and maybe some sprinkles. Hahaha! So much for my edible fantasies. On a serious note, what can be more precious than your Mum? So it is only fitting that I create golden cupcakes to celebrate her. These are nothing but caramel cupcakes with a delicious caramel frosting that are then decorated with golden sanding sugar and cachous. I am a big fan of wedding desserts with a golden theme but Mother's Day is no small occasion either.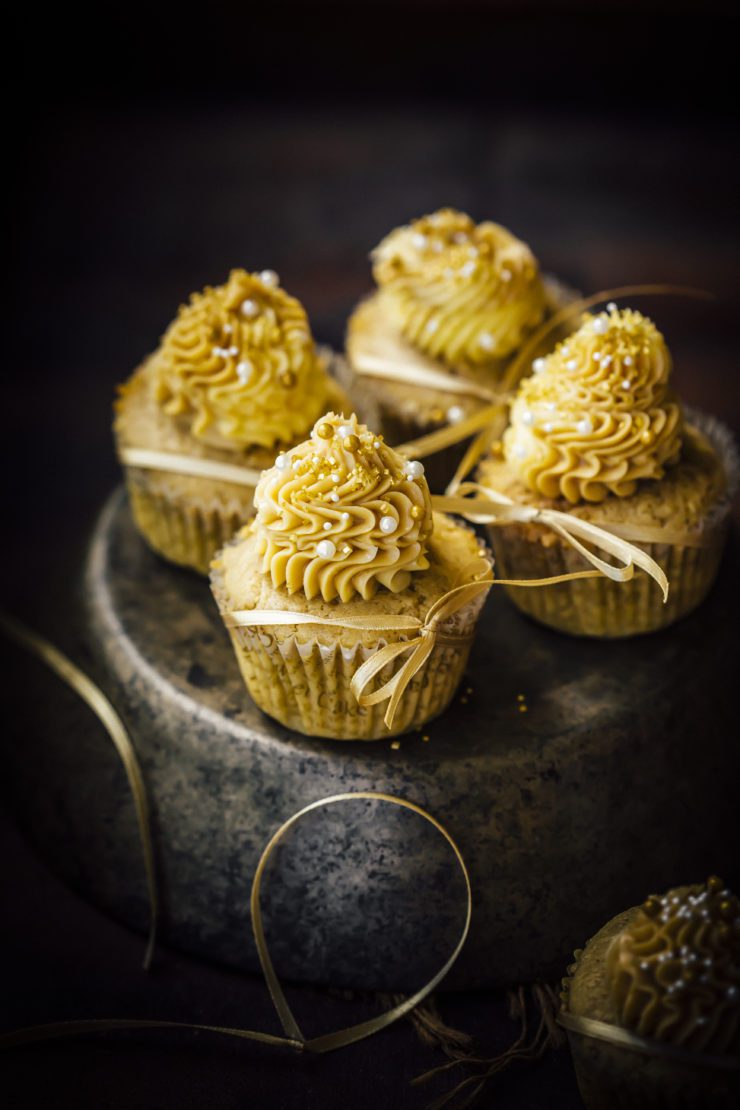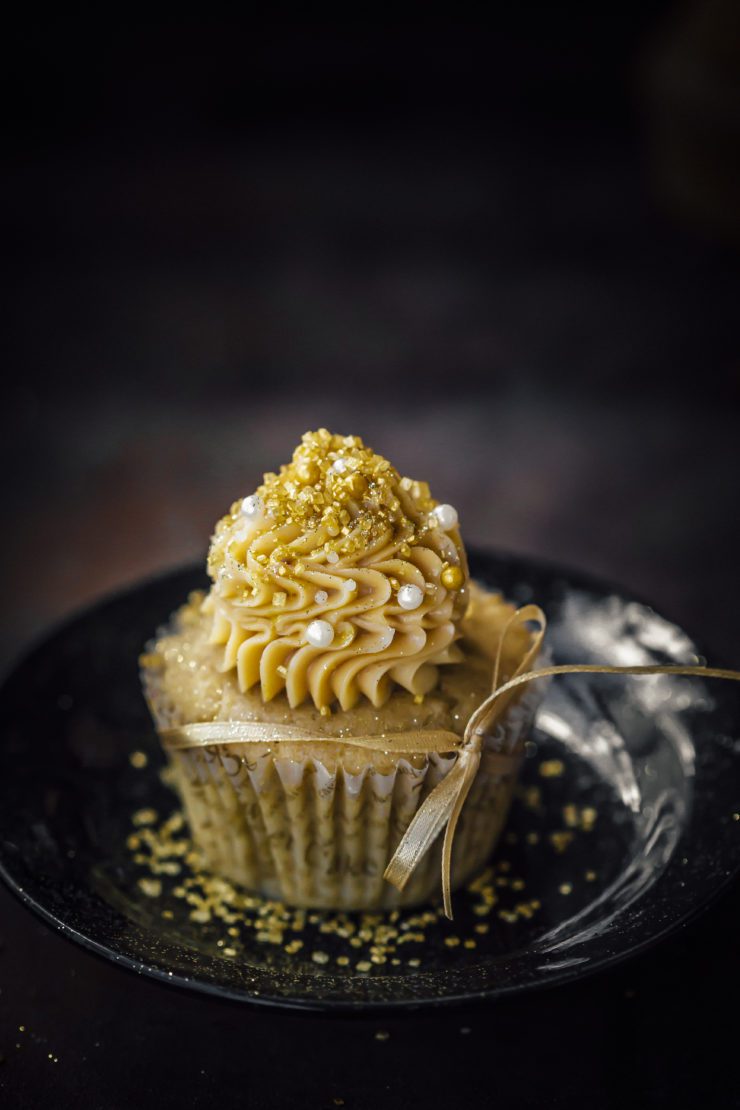 Caramel Cupcakes 
Makes 10-12 cupcakes
120 g unsalted butter, at room temperature
3/4 cup packed dark brown sugar
2 large eggs
1 tsp vanilla
2 cups self raising flour
3/4 cup milk
1/4 caramel sauce (home made or store bought) (For home-made use this recipe minus the salt)
Preheat oven to 180 degrees c (160 degrees c for fan forced ovens). Line a 12 hole muffin pan with paper liners.
In a large bowl, beat the butter and sugar with an electric mixer or a hand mixer for 2-3 minutes, until light and fluffy. Beat in the eggs and vanilla.
Add a third of the flour to the butter mixture and beat on low just until incorporated; add half of the milk and beat just until blended. Add another third of the flour, the rest of the milk, and the rest of the flour mixture, beating on low speed after each addition just until combined. Add the caramel sauce and fold to combine.
Divide the batter between the muffin cups and bake for 20-25 minutes, until the tops are springy to the touch. Cool on a wire rack completely before frosting them.
Once cooled, pipe buttercream onto the cupcakes. Decorate with gold dust and cachous.
Caramel Frosting
250 g unsalted butter
2 cups icing sugar
1/4 cup caramel sauce
1 tbsp milk (optional, depending on consistency)
Using an electric mixer, beat butter in a bowl until pale. Gradually add icing sugar mixture and caramel sauce, beating constantly until combined. If the buttercream is too thick, add 1-2 tbsp of milk to make it fluffier.