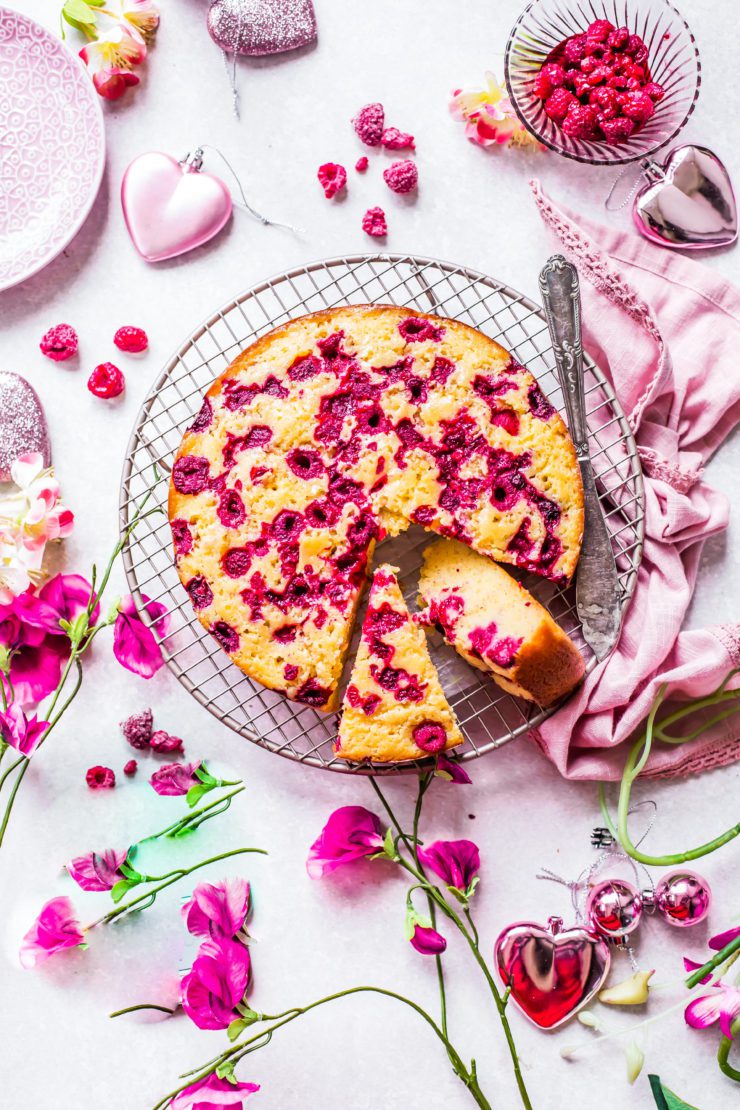 Since the start of this month, I have been baking at least one cake every day, either due to client work or a celebration or simply to test out new flavour combinations. I am really enjoying myself. On one hand we have the beautiful promise of spring popping up in every corner of my neighborhood (hello cherry blossoms). On the other hand, the cold shows no sign of going away. It is probably the coldest winter I've experienced in Australia. So it is the perfect excuse to bake though you may notice a lot of pink in my posts.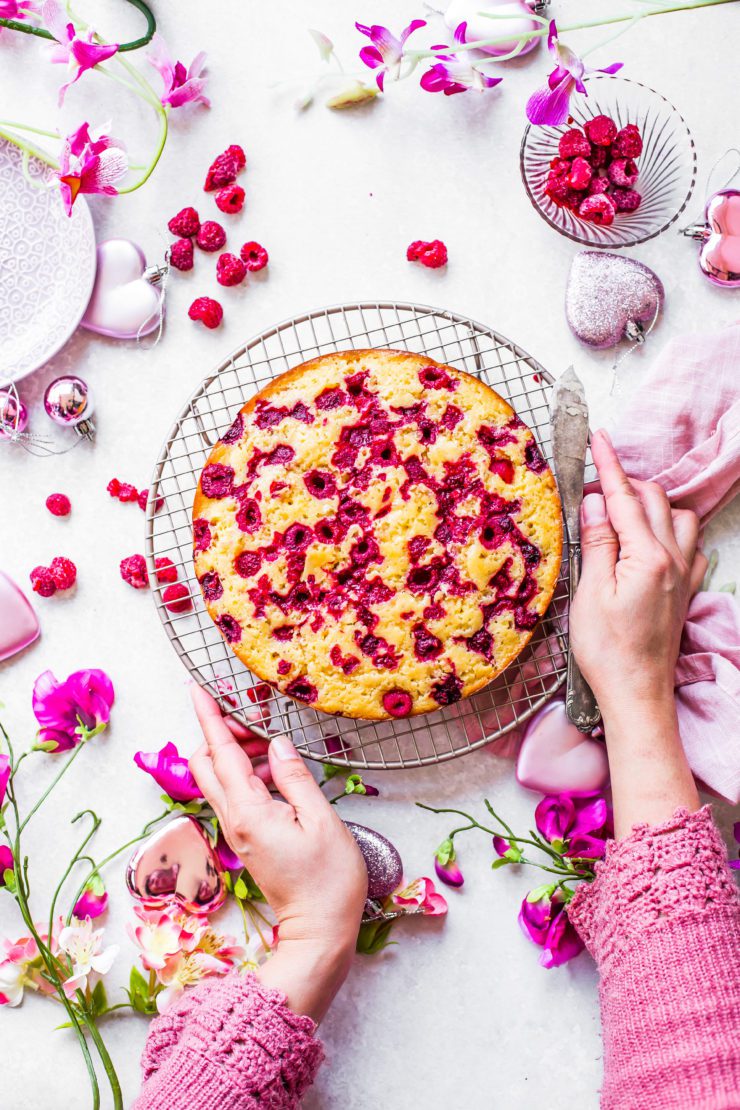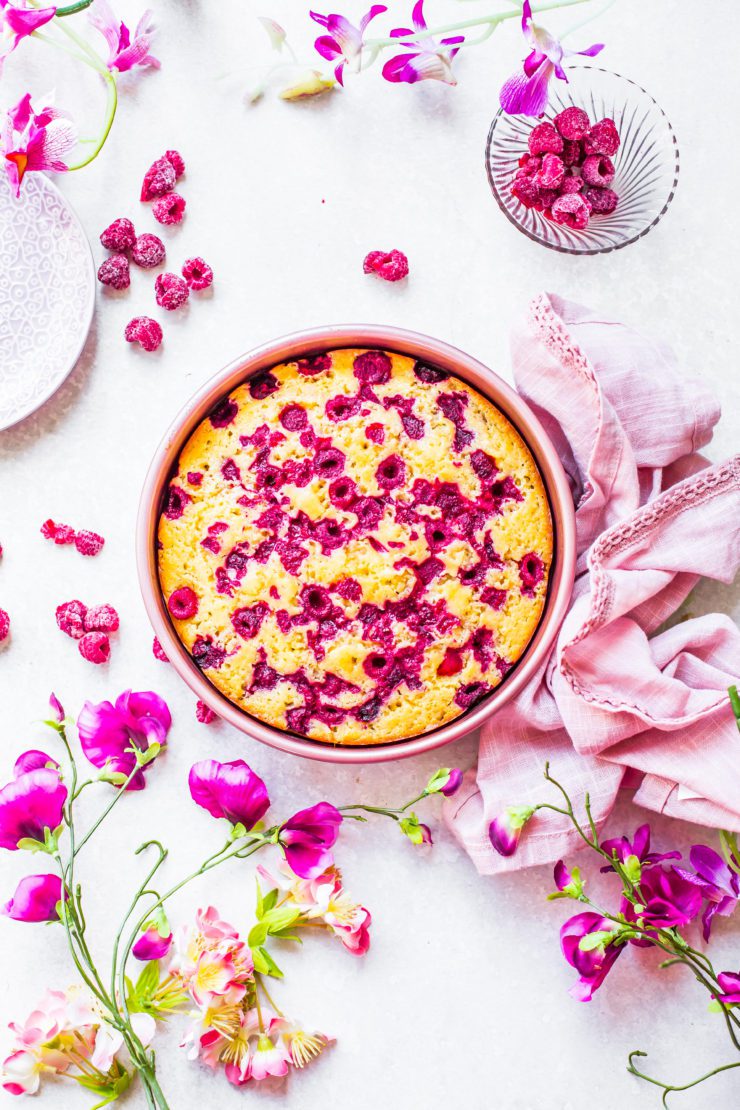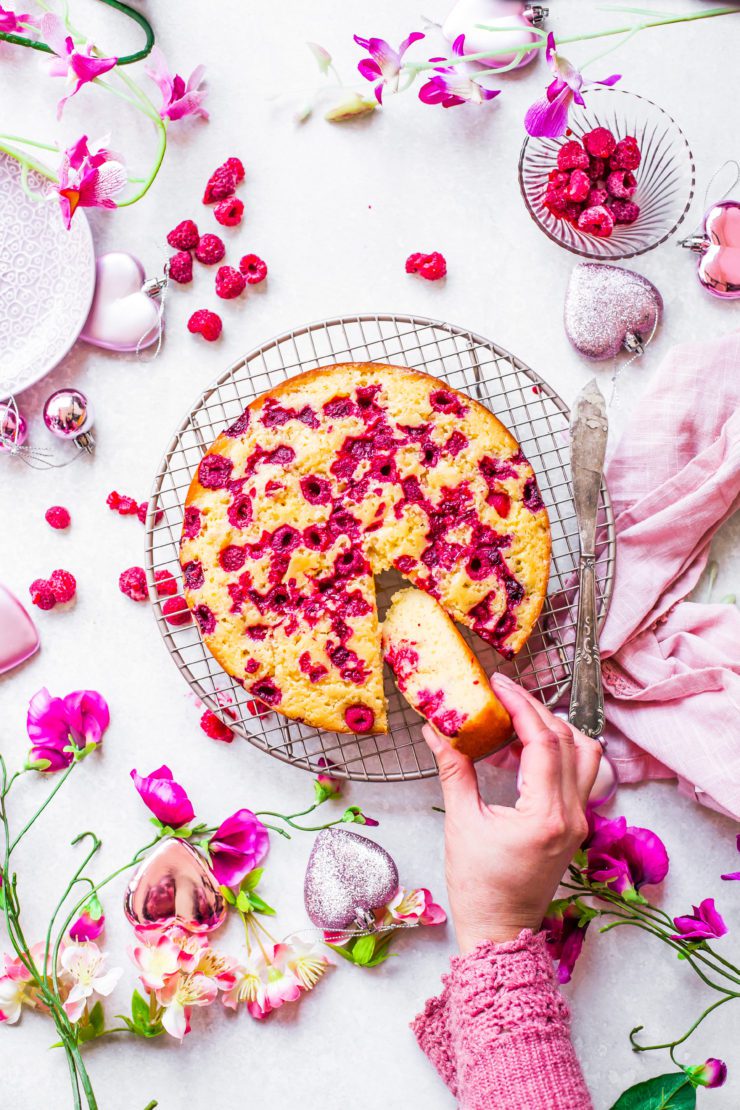 This cake is a keeper. So simple yet absolutely fabulous with it's soft dense texture and juicy raspberries in every mouthful. The original recipe called for some lemon zest which I skipped and used vanilla instead. It also includes a glaze which is beautiful but this cake was so good by itself that I decided to skip it.
I love the texture so much that I am planning to make it again with blueberries this week. Stay tuned!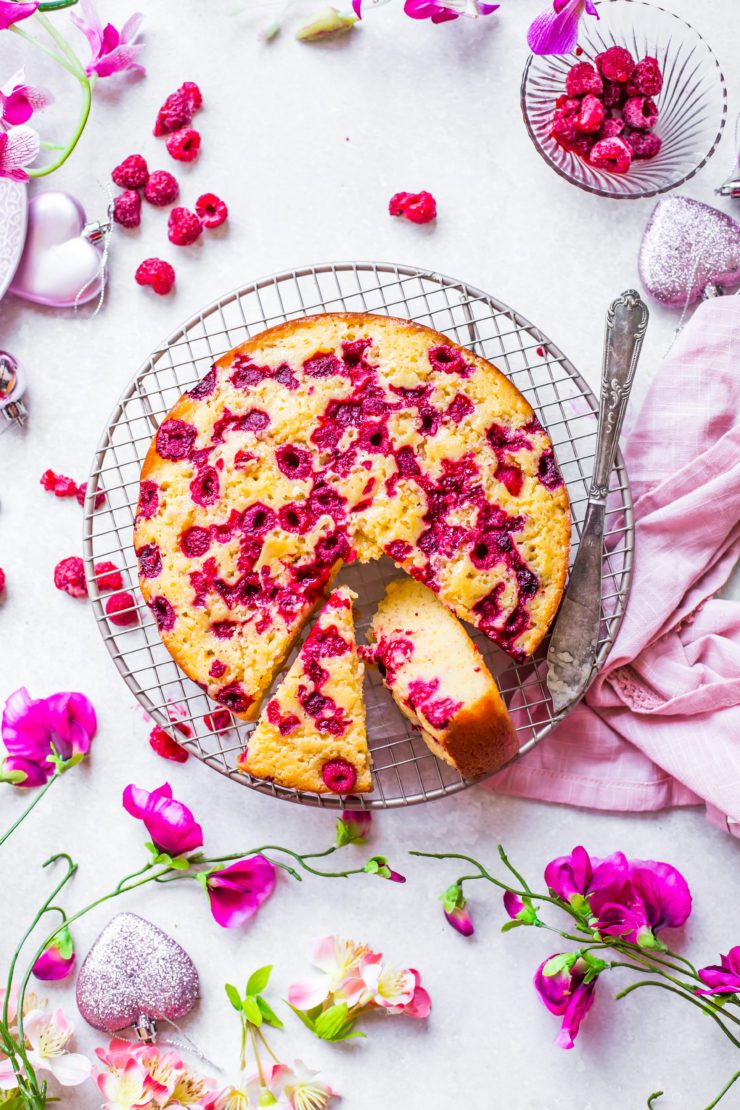 Raspberry and Yoghurt Cake
adapted with variation from Matt Evans' recipe here
Makes an 8 inch round cake
125 g unsalted butter, softened
1 cup castor sugar
3 eggs
1 tsp vanilla extract
1 and 1/2 cups self raising flour
3/4 cup greek yoghurt
1 cup raspberries, I used frozen
Icing sugar, to dust (optional)
Preheat oven to 180 degrees C (160 degrees C for fan forced). Grease the base and sides of an 8 inch round cake pan and line the base with baking paper.
Beat the butter and sugar until pale and fluffy. Add the eggs one at a time, beating well after each addition.
Gently fold in the flour and yoghurt until well combined. Fold in a quarter of the raspberries.
Pour the batter onto the prepared pan. Dot the remaining raspberries over the top of the batter. Bake for 35-45 mins or until a skewer inserted in the middle of the cake comes out clean.
Remove from the oven. Leave in pan for 5 minutes, gently turn on to a wire rack. Enjoy warm or at room temperature with a side of whipped cream or vanilla ice cream.