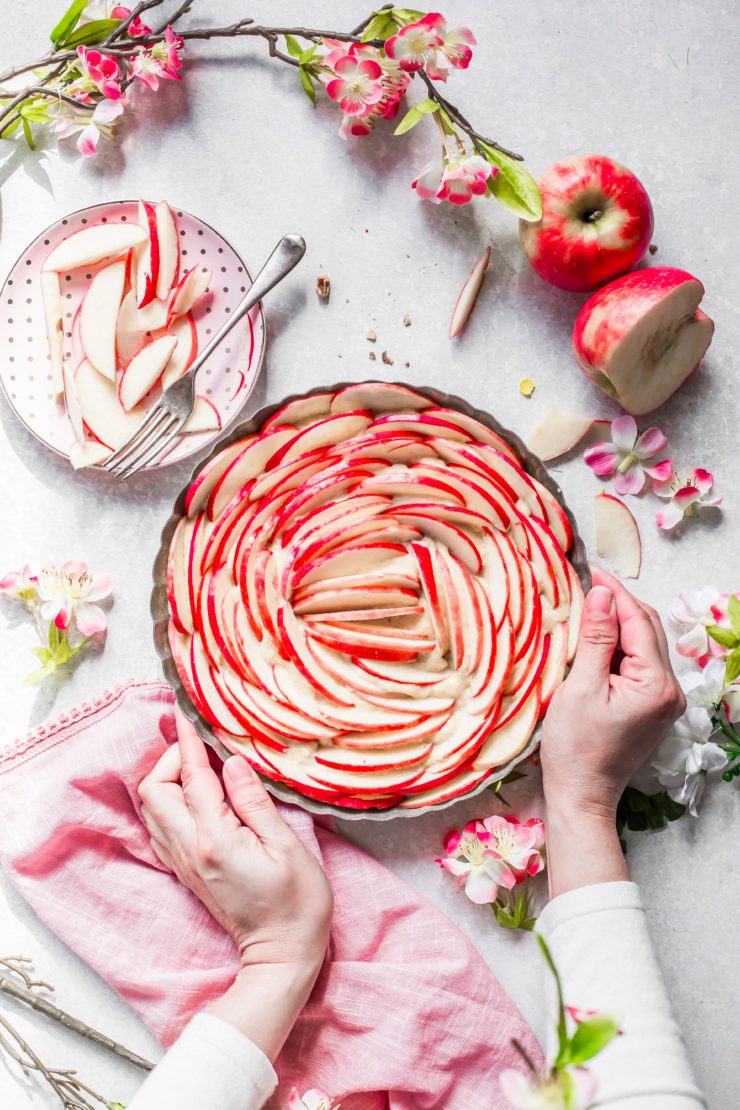 You know, it's actually Spring and there are many fruits to choose from. Why an apple and cinnamon cake? Well, we are huge lovers of apples and eat them round the year. Being a Mum to school going children also means it's a lunchbox favourite. And then, if you're living on the other side of the world from us, you're probably entering apple season.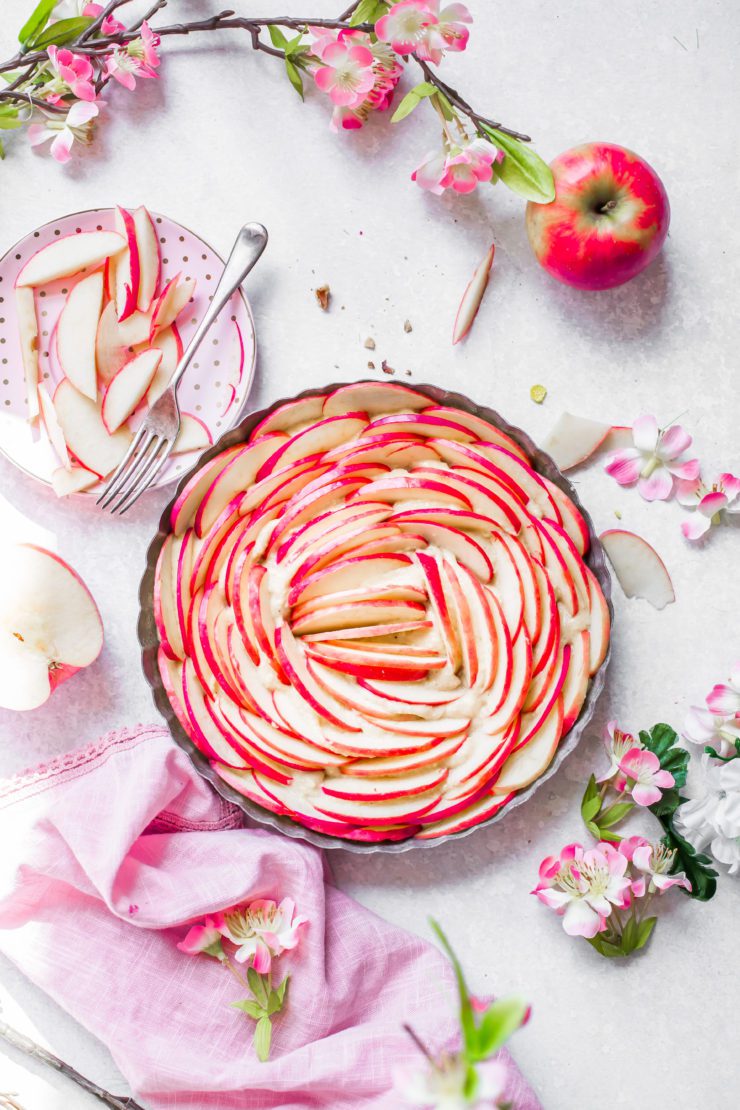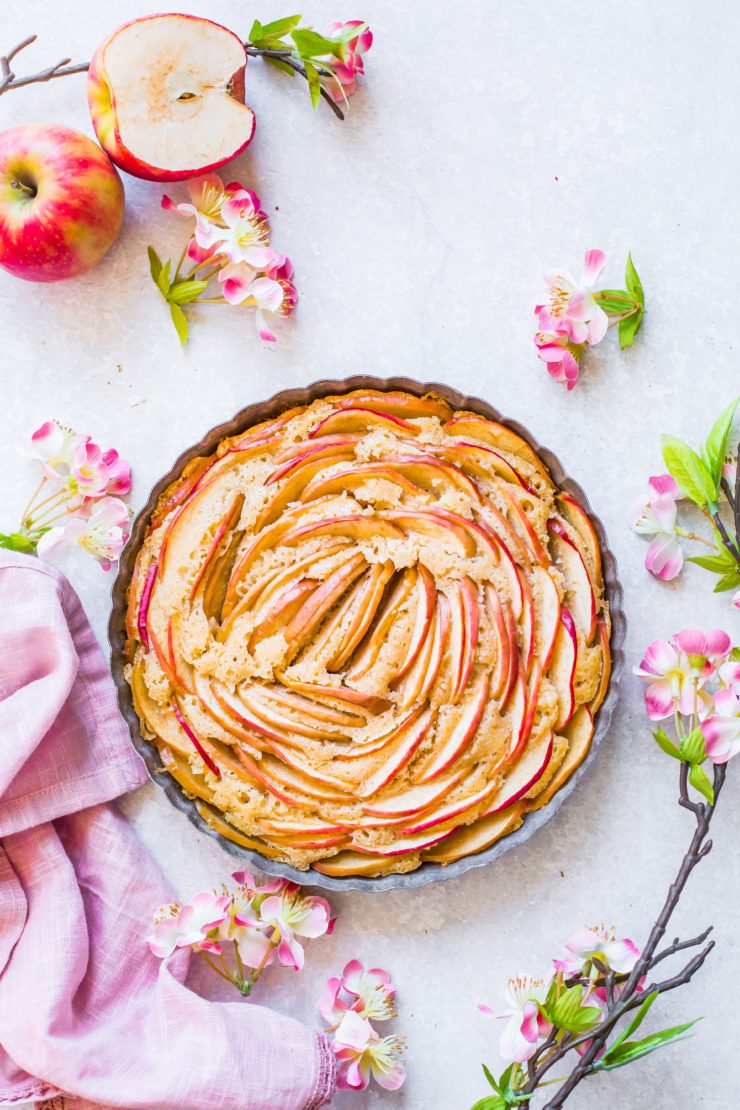 A one bowl recipe is always good to have at hand. Especially when it involves mostly pantry staples and when it can be made into something fabulous by just presenting fruit in a different way. The cake is simple but the apples elevate it in both taste and appearance. Please don't by any means think it's difficult to achieve that look or you might need a special equipment like a mandolin etc. Because you don't! I've just used a kitchen knife and though I did end up with slices of uneven thicknesses (I'm sure you can see that), they are hardly noticeable in the final presentation. Especially after baking.
If you love apple cakes, don't forget to check out my other recipes here and here.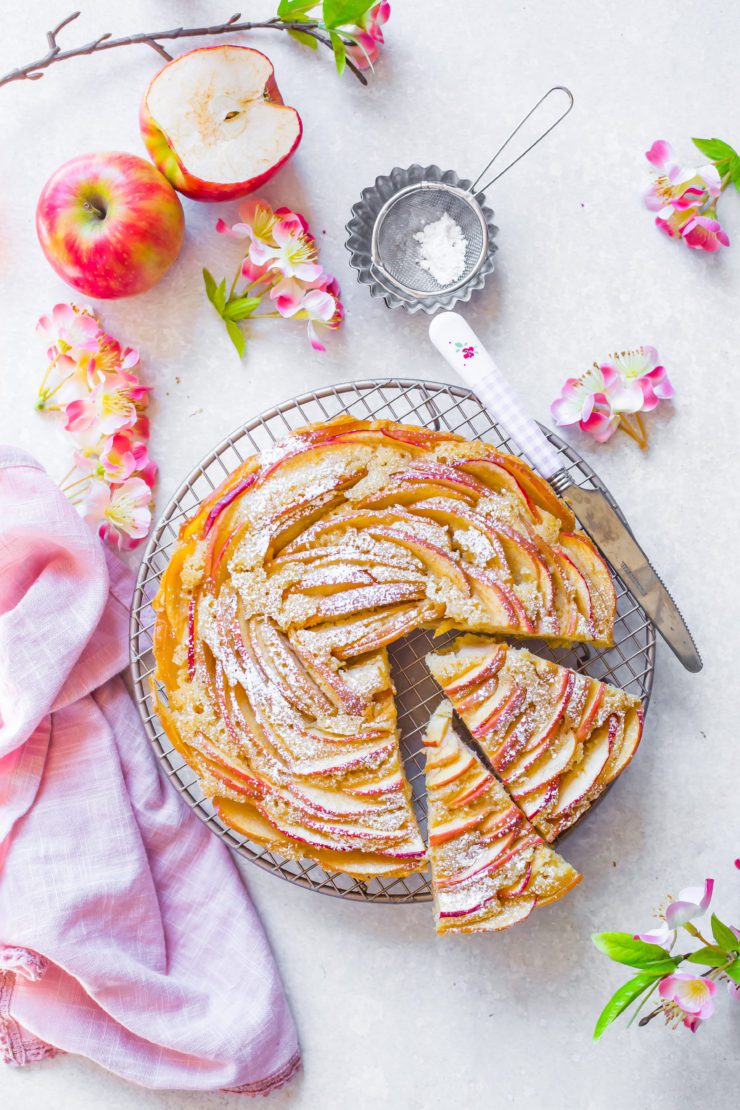 Apple and Cinnamon Cake
Makes a 9 inch round cake
180 g unsalted butter, softened
3/4 cup castor sugar
1 tsp vanilla extract
2 eggs
1 and 1/4 cup self raising flour
1/4 cup plain flour
2 tsps powdered cinnamon
1/2 cup milk
3 large pink lady apples, cored, thinly sliced
icing sugar, to dust
Preheat oven to 17 degrees C (150 degrees C for fan forced ovens). Grease the sides and base and line the base of a 9 inch baking pan with baking paper.
Beat the butter, sugar and vanilla together until light and fluffy. Add eggs one at at ime, beating well after each addition.
Add the flours, cinnamon and milk. Beat until well combined.
Pour batter into prepared pan. Smooth surface with a spatula or the back of a spoon. Starting from the edges, place apple slices in circles in an overlapping fashion to form a rose. Press down gently into the batter.
Bake for 45-50 minutes or until a skewer inserted in the middle comes out clean. Remove from oven. Leave aside for 10 mins, then gently turn onto a wire rack. Enjoy warm or at room temperature with a dusting of icing sugar and a side of whipped cream or vanilla ice cream.