A very short post today! And it's not sweet but nevertheless it's an amazing baked recipe that would look wonderful sitting at your Christmas table. I was creating content for a favourite brand of Pesto (Barilla) and wanted to showcase the pesto in the best way possible. So I used my pizza dough recipe and turned it into a wreath. It was quite simple to create. Don't go by the way it looks…it looks far more fancy and complex than it actually is. This was my first attempt at making a braided bread and I was quite impressed at the results. You could try the bread with a host of other fillings but the green effect of pesto quite stood out for me.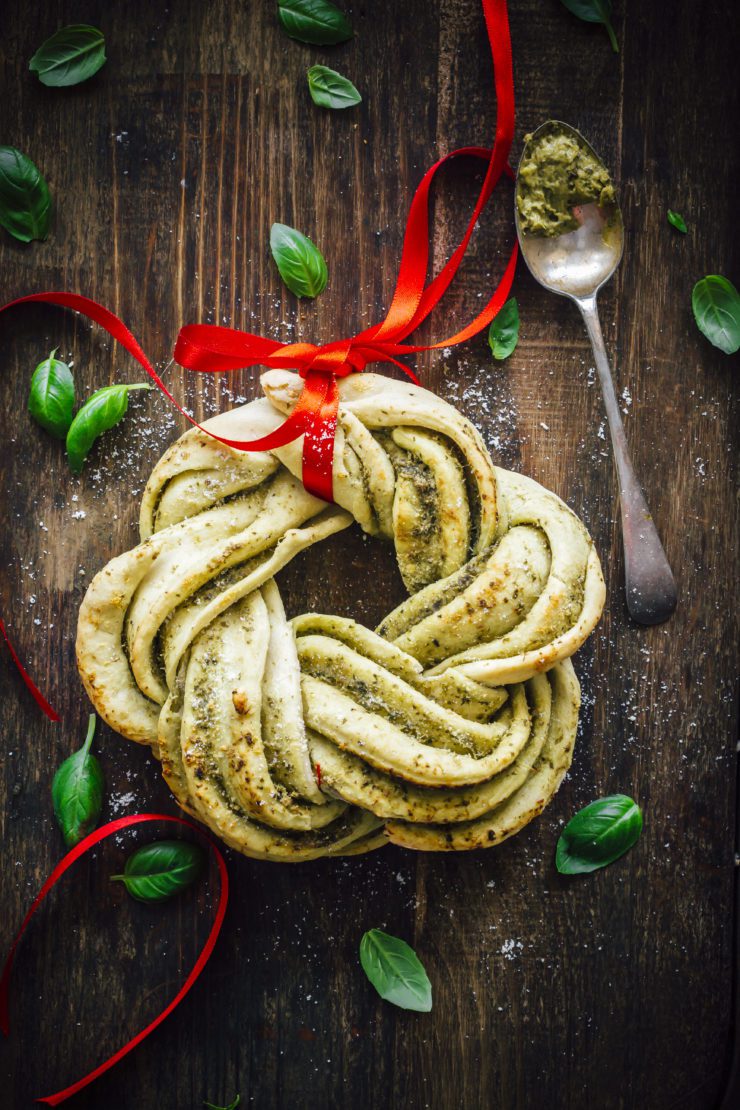 Now I really wish I could show you a video for the technique but I am still struggling  with time to practice taking videos of my recipes. New year goals for me! But just so you could get an idea check out this video. This is exactly how I braided mine.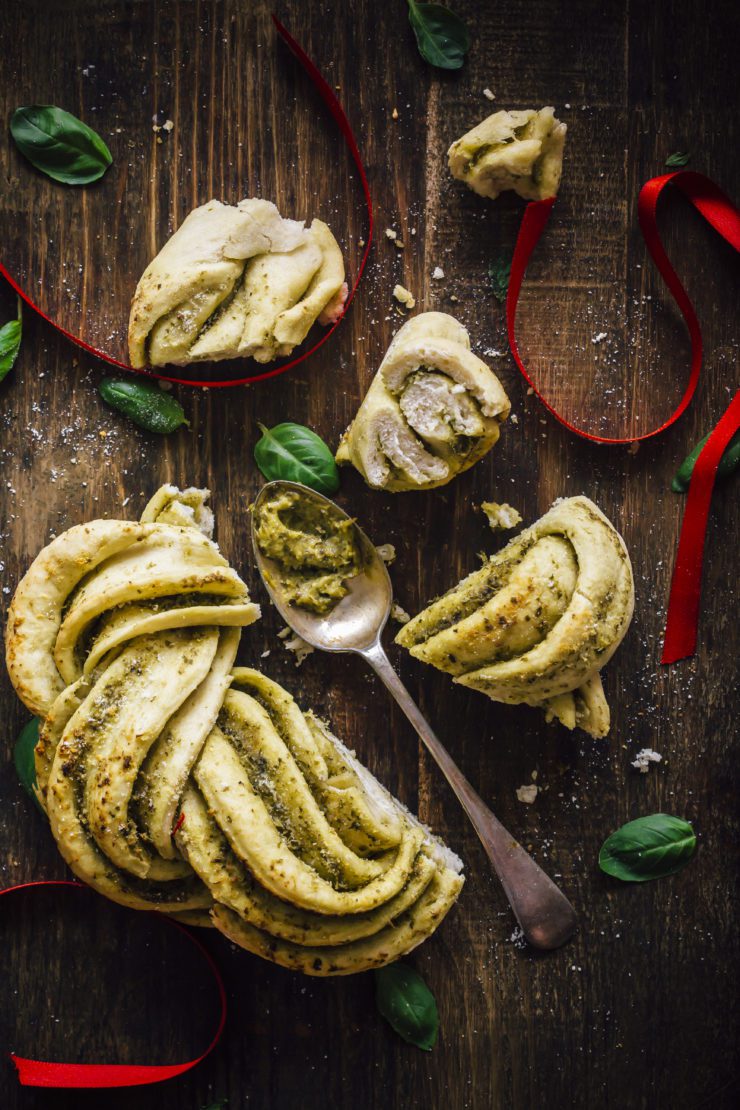 Braided Pesto Bread (Edible wreath)
Serves 3-4
Brush a bowl lightly with oil. Turn the dough onto a lightly floured surface and knead for 10 minutes or until smooth and elastic. Place in the prepared bowl and turn to coat in oil. Cover with plastic wrap and set aside in a warm, draught-free place to rise for 30 minutes or until dough doubles in size.
Dust work surface with flour. Roll out the dough into a long rectangle. Spoon pesto over top, spreading evenly, leaving a clean 1/2-inch border around the edges.
Roll the long side of the dough towards you and pinch the seam closed. Transfer to a baking sheet that has been lined with baking paper.  Cut the dough in half down the length of the dough and pinch the top ends together.
Working quickly, braid the two pieces, trying to keep the pieces twisted so the cut ends remain on top (this is what makes the bread pretty). When you get to the bottom, pinch the ends together and wrap into a wreath.Transfer to your baking sheet and let rest for 30 minutes. Sprinkle with parmesan cheese and bake for 20-25 minutes, until golden brown.
Let cool slightly and slice to serve.